Trevor
Guitar - South Edmonton
Trevor McNeely is an active songwriter, collaborator, and multi-instrumentalist. With not only a Music Diploma in Guitar Performance to his name, his abilities with vocals and the lap steel guitar have made him a versatile and much sought after musician, with experience at the international level. He performs regularly with local bands The Peddletones and Sam Spades, with the latter releasing a new record in Fall 2017.
Logan
Bass - St. Albert & Edmonton
Logan is a bassist and composer currently pursuing a Bachelor of Music at MacEwan University. He teaches upright and electric bass and you might see him in the Edmonton area performing with one of the many bands he currently plays with around Edmonton. He plays multiple instruments including Saxophone, and writes music for a variety of settings and instrumentations. Logan is heavily influenced by music in the veins of funk, heavy metal, and jazz.
Dann
Voice / Piano / Guitar / Ukulele • Edmonton
Dann is a multi talented instrumentalist with a passion for teaching. She has a Bachelor degree in Music Education and a Masters Degree in Special Education,
In her 11 years teaching experience, she has trained marching bands, rock and acoustic bands, children's choirs and has taught private lessons in voice, piano, ukulele and guitar. She loves teaching beginner and intermediate students of all ages.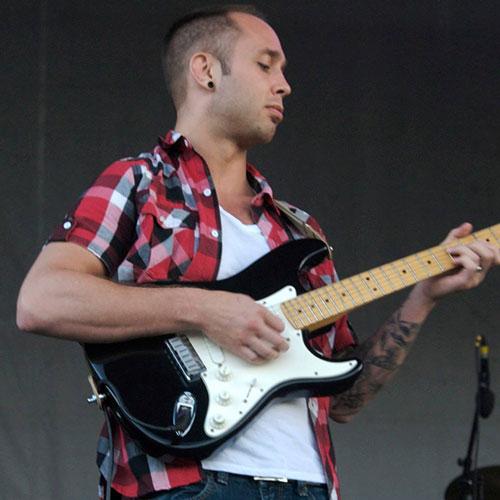 Jon
Guitar / Bass / Mandolin / Ukulele • Edmonton
With fourteen years of teaching experience, Jon has learnt how to pace students to their strengths and give them a structured curriculum that is individual to each student. Understanding that patience and discipline is required to excel students, to help them achieve their goals in music while maintaining a creative and fun environment.
Jon attended guitar performance at Grant Macewan and is proficient in teaching multiple styles of guitar, bass, ukulele and mandolin as well as theory.
He is currently playing in The Barkells which is the house band at Denizen Hall. Jon has also played in multiple bands and toured all over Canada, and has been blessed to open for some amazing bands like Queen, Billy Talent, The Red Hot Chilli Peppers, The Lumineers, Misery Signals, Protest the Hero and many more.
Jon has released multiple records, one of which was nominated for a WCMA award. With his experience and enthusiasm for teaching, Jon is a great fit for students of all different ages and styles.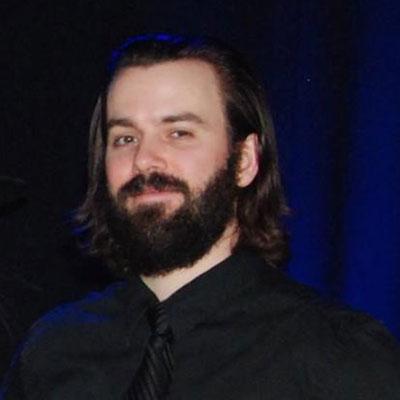 Kelly
Drums - Edmonton & St. Albert
Kelly Doiron offers a distinct method to musical instruction; drawing from a martial arts background in order to approach teaching with a unique perspective. Acknowledging the importance of balancing precise physical mechanics and inventive musical thought, Kelly's lessons focus on sparking creativity and developing the technical capacity to express ideas fluently. After recently receiving his second diploma in music from Grant MacEwan University, Kelly now invests his time and effort into both teaching and playing with several up-and-coming local bands.
Kat
Drums & Fine Art - Edmonton & St. Albert
Kat has been playing drums with various groups in different styles throughout Europe and Canada over the past 16 years. In 2008 she received a music scholarship to study drums, music production and recording in Denmark. During that time she was invited to take part in intensive drum and band course in The Collective School of Music in New York. When she's not drumming she enjoys painting, dancing, and snowboarding.  
Tom
Drums - South Edmonton
Tom has been playing drums/percussion for several decades and am experienced in rock, classical, jazz, country, latin, soul and ballroom styles. He studied at Grant MacEwan College and BYU. Tom has played with Crystal Plamondon, Sayler Raynes, Krysta Scoggins, and many other artists and has opened for several big names, including The Nitty Gritty Dirt Band, David Lee Murphy, Prairie Oyster, and The Bellamy Brothers. Because of his extensive experience, he is highly adaptable to any style.
Tom puts a strong focus on the students' interests because he wants them to have fun! Students will be introduced to technique, reading, writing, and theory so that they see benefit to help them achieve their goals.
Tom teaches students not just to be drummers, but to be musicians who understand their role within the larger context of a band/ensemble. Consequently, he teaches things like song form, to encourage students to listen to what's going on around them.
Private Lesson Rates
Starting at $100 / Month
Private lessons are based on 4 lessons per month for half hour, 45 minute, and 1 hour lessons. We accept pre-authorized payments by Visa, Mastercard, and Direct Debit.
Teacher schedules and availability are subject to change and private lesson spots can not be held without payment.
Half Hour Lessons - $100-$142/Month*
45 Minute Lessons - $150-$215/Month*
1 Hour Lessons - $199-$283/Month*
*Rates vary by instructor based on experience and skill level.
Register Today
See more of our Teachers!
Tayler
Guitar - South Edmonton
Tayler just finished his third year at the University of Alberta majoring in Education. He began playing guitar at a young age with a beginning in classical guitar styles before moving on to electric guitar. Tayler's love of teaching and music bring an infectious enthusiasm to his lessons.
Seth
Guitar - St. Albert
Seth has a B.A. and B.Ed degree from the University of Alberta. He has been playing guitar since 1989 and has taught at Visionary College since 2004. He has a strong passion for rock and blues, and released his debut solo album of original blues/rock songs entitled "Dirty Blues" in 2011.
He has a strong background in music theory and encourages his students to compose their own music. Seth welcomes students of all ages and works particularly well with young students and adults.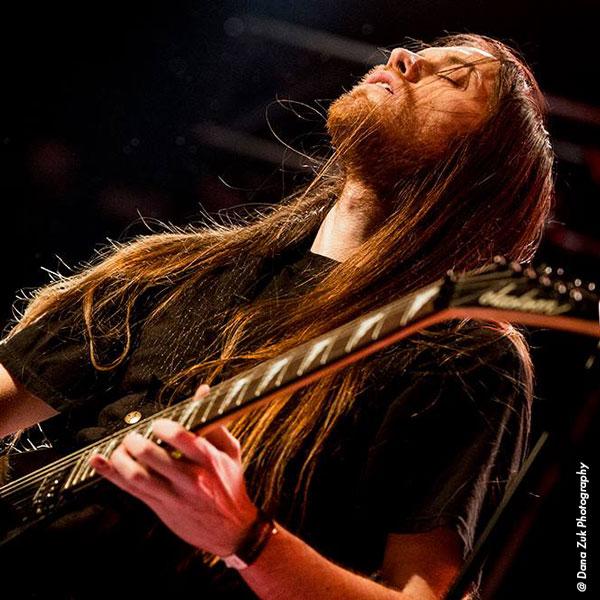 Cody
Guitar / Ukulele - St. Albert
Cody Lloyd is an experienced, enthusiastic guitar player eager to teach students of all ages and experience levels. He is currently completing studies at Berklee School of Music and recording a full length album with his symphonic metal band. With a decade of live performing experience, Cody is committed to helping all of his students reach the next level on their guitar journey!
Ashton
Drums - Edmonton & St. Albert
Ashton Poon is a versatile and accomplished drummer who has performed in a wide variety of musical settings. He has experience playing many styles of music including rock, jazz, funk, blues, orchestral, and traditional west African music. Career highlights include performing with the Edmonton All-Star Big Band and the Alberta Symphony Orchestra. Ashton has received a number of awards – including scholarships to attend Youth Jazz Canada's summer workshop in Toronto, selection as a youth finalist in Roland's V-Drums competition, and selection as a finalist in the Edmonton Youth Blues Challenge with the Real MP's. Ashton has a Music Diploma in drum set performance from MacEwan University.
Diego
Drums - Edmonton & St. Albert
Diego is a talented multi-instrumentalist who's love and passion is music. Being introduced to musical instruments at such a young age guided him to appreciate all styles of music. Diego welcomes beginners and intermediate musician and encourages his students to explore their creativity and love for music.