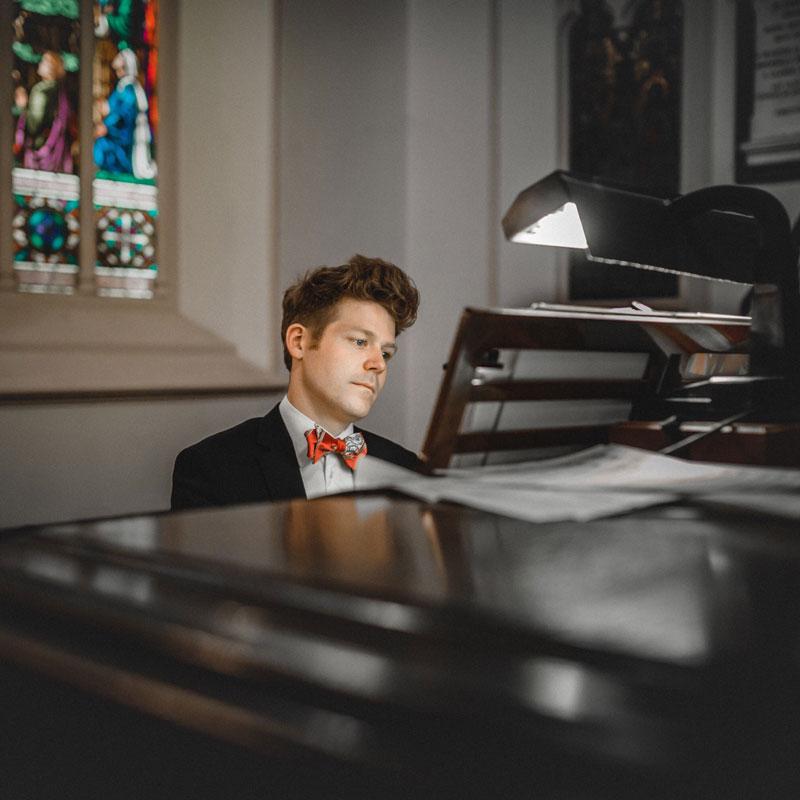 Simon
Voice / Piano / Choir
Simon is an organist, jazz pianist, and choral conductor with an Honours in organ performance from Bishops University. He has coached and accompanied many vocalists in classical, pop and jazz, and musical theatre. His experience, patience, and vibrant personality would suit beginner and advanced students alike. He believes working on music that is meaningful to a student is the best way to learn. He would be very pleased to give lessons in French.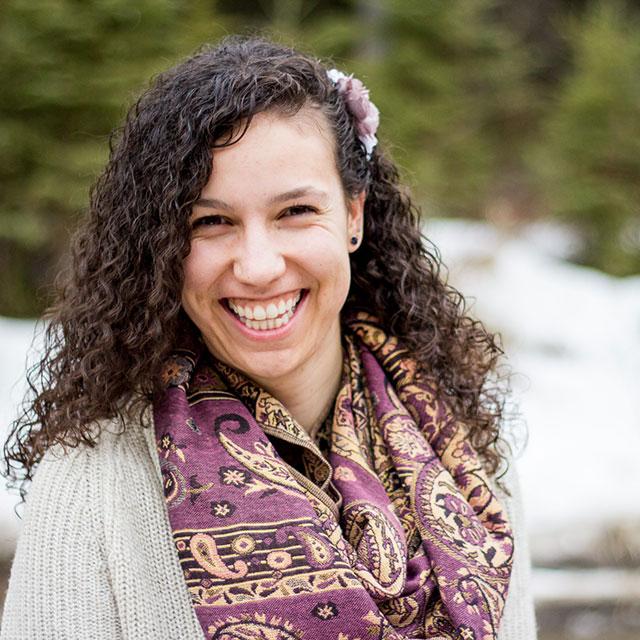 Mary
Voice, Piano, & Early Childhood Teacher
Music and children have always been important in Mary's life. She has worked with children for many years developing programming for children of homeless families at the Dream Centre in Los Angeles. Mary started piano and singing at a young age and completed grade 8 RCM exams. She has completed two years in the bachelor of education program at the University of Alberta, and performs regularly at her church and in the Edmonton area. Mary's patience and kindness make her a perfect match for young students.
Ann
Piano & Voice
Ann is currently attending the University of Alberta where she is in the Bachelor of Music Program majoring in voice. From a young age Ann has had a love of studying and performing in piano and voice. Her musical background is heavily based in classical music but she enjoys performing pop and musical theatre.
Ann is excited to provide students with a solid basis in technique while instilling a love of music. She enjoys working with children and is very eager to use her experiences in music to teach and help children build new musical experiences of their own.
Ruth
Voice / Piano / Acting / Musical Theatre
Ruth has just arrived from the UK where she has been an actress on stage and screen for over twenty years.Her credits include: Lisa Dalton in Coronation Street, Sally Bowles in Cabaret, Mrs Lovett in Sweeney Todd, Lady Macbeth, UK tour of Les Miserables, Gertrude in Hamlet and, most recently, Elizabeth in Richard III.
Alongside her acting career she has taught in some of the most prestigious drama schools in the UK such as RADA, Mountview and LIPA and is also a highly skilled pianist and musical director.
Meijun
Clarinet & Piano
Meijun is an award-winning clarinetist with experience at international performances in more than 15 countries. She has performed in Vienna at the Golden Hall, The Chicago Symphony Center in Chicago Illinois, and Winspear Center in Edmonton and is excited to share her passion and skills to students of all ages.
Meijun enjoys teaching all ages and welcomes beginners, intermediate and advanced clarinet and piano students.
Logan
Piano & Bass Guitar Teacher
Logan is a bassist and composer currently pursuing a Bachelor of Music at MacEwan University. He teaches upright and electric bass and you might see him in the Edmonton area performing with one of the many bands he currently plays with around Edmonton. He plays multiple instruments including Saxophone, and writes music for a variety of settings and instrumentations. Logan is heavily influenced by music in the veins of funk, heavy metal, and jazz.
Marius
Violin & Piano - St. Albert
Marius graduated The National University of Music Bucharest in 2007 with a bachelor degree and Masters degree in Jazz and Pop Music. His musical activity began when he was 7 years old, taking violin and piano lessons.
A multi-instrumentist who plays both violin and piano, he has been composing, arranging and mixing, and teaching over the past 12 years. Marius also has 6 years of experience in studio production: composing, mixing, arranging music in Cubase and Ableton software.
Visit the Youtube link below for some incredible examples of his musical work in the studio and live.
Cari
Piano Teacher
Cari is a graduate from the University of Alberta with a Master of Music in Organ Performance, and is highly skilled in all keyboard instruments. She is the Organ Scholar at Holy Trinity Anglican Church in Edmonton.
Cari is an active performer in and around Edmonton. She has participated in concerts at the Winspear, performed with Da Camera Singers, and performed concerts in the Edmonton Royal Canadian College of Organists' Organic Series. Cari has diverse experiences in teaching piano and organ, as well as experience in the area of accompaniment.
Dann
Voice / Piano / Guitar / Ukulele • Edmonton
Dann is a multi talented instrumentalist with a passion for teaching. She has a Bachelor degree in Music Education and a Masters Degree in Special Education,
In her 11 years teaching experience, she has trained marching bands, rock and acoustic bands, children's choirs and has taught private lessons in voice, piano, ukulele and guitar. She loves teaching beginner and intermediate students of all ages.
Private Lesson Rates
Starting at $100 / Month
Private lessons are based on 4 lessons per month for half hour, 45 minute, and 1 hour lessons. We accept pre-authorized payments by Visa, Mastercard, and Direct Debit.
Teacher schedules and availability are subject to change and private lesson spots can not be held without payment.
Half Hour Lessons - $100-$142/Month*
45 Minute Lessons - $150-$215/Month*
1 Hour Lessons - $199-$283/Month*
*Rates vary by instructor based on experience and skill level.
Register Today
Jessy
Voice, Early Childhood, & Piano
Jessy is an award winning vocalist with over 12 years of classical and popular vocal, and piano training. In her short career Jessy has already garnered a long list of achievements. Most recently she competed in the 2015 North American Country Music Association International competitions in Nashville where took home five awards: Best International Vocalist of the Year, Best International Female Entertainer of the Year, Best International Songwriter of the Year, Best International Co-Songwriter of the Year, and Best International Video of the Year. Jessy's strong vocal abilities and love of children enable her to bring out the best in her piano, voice, musical theatre, and early childhood students.
Andrea
Voice, Musical Theatre, & Piano
Andrea started as a long time student at Visionary and has graduated from the Theatre Arts Program at MacEwan University. Andrea is an award winning vocalist who has performed locally with St Albert Theatre Troupe and in the Edmonton Fringe. Some musicals that she has done recently include "Carrie - The Musical" "Young Frankenstein" and "The Light in the Piazza." Andrea's energy and enthusiasm make her a great teacher for kids and teens.
Bartha
Voice / Piano
Bartha's broad experience infuses her music and vocal stylings. She's played Klondike Kate at Disney, performed jazz with Tommy Banks, starred in numerous musicals and was lead singer for the Serendipity Singers. She loves a challenge and competed in the recent reality show Bathroom Divas.
Currently she is with the La VocaBella. With her degree in Theatre and Music, Bartha is called on to adjudicate at numerous music and vocal competitions as well as conducting vocal and choral workshops.
Rayne-Anne
Voice / Early Childhood / Piano
Rayne-Anne attended Visionary College for over 9 years, studying voice, piano, guitar, and violin. She started writing music at a very young age and at 15 she won the EFCL (Edmonton Federation of Community Leagues) competition for singer-songwriter and recorded her first CD at 16. Rayne completed a B.F.A at the University of Lethbridge and is currently attending Grant MacEwan University studying Public Relations as well as performing around the city with her band - Wandering Lines. She has a burning passion for music and song writing and loves to teach and share her passion for all styles of music.
Claire
Piano • St. Albert
Claire is a student at the University of Alberta where she is currently studying Immunology. She is working on her Grade 10 RCM piano examinations and has completed advanced theory and intermediate keyboard harmony through RCM.
Her musical background is largely based in classical music, but she also enjoys modern composing. Claire is excited to share her passion for music with students and work with them to achieve their musical goals.
Danielle
Voice & Musical Theatre
Danielle is a graduate of the MacEwan Bachelor of Music in Jazz and Contemporary Popular Music with a major in Performance and a minor in Music Technology and Production. Danielle has been actively involved in the performance of classical, jazz, musical theatre, pop, and rock music and is also actively involved in music recording and production.
She is an engaging performer and songwriter and you may have heard her tinkling the ivories at the Red Piano. With 9 years of teaching experience under her belt, Danielle has experience working with all ages and all styles of music.
Carolina
Piano
Carolina has been playing the piano since the age of 6. She has performed at various recitals, competitions, and a concert with the Symphonic Ocrchestra of the Universidad Autónoma de Guadalajara. She has a Bachelor's Degree in Business Administration from the Universidad Autónoma de Guadalajara and a Master of Science in Administration from Central Michigan University. She is currently an MBA candidate at the University of Alberta.
She has a long history of volunteer work and entrepreneurial endeavours, she had previously been a member of the Chamber of Commerce in Guadalajara and is currently Chair External of the Governance Committee of the MBA Association and the Chief Returning Officer and a member of the Elections and Referenda Committee of the Graduate Students' Association at University of Alberta.
Kayla
Piano / Voice / Early Childhood
Kayla is an early childhood specialist with a lifelong passion for music. She has been singing since she could talk, and has competed in numerous festivals and competitions throughout her teenage years.
She completed the early childhood certification program at Grant MacEwan University and is working towards her Bachelor of Music/Education degree at the University of Alberta.
Kayla enjoys teaching beginner piano and voice as well as early childhood music.